Gabriel Knight 1: Sins of the Fathers
Tweet
General

Gabriel Knight is the last in a long line of shadow hunters, those fated to fight the dark forces of the supernatural. Haunted by a centuries-old curse, he is tormented by terrifying nightmares. As a novelist, he investigates a series of voodoo murders in New Orleans. With assistance from his old pal and policeman, Mosely, and his bookstore assistant, Grace, he discovers not only the history of voodoo and links with the current murders, he also discovers a lot about himself, his family history and his true destiny in life.



In any format Gabriel Knight is an amazing game, from the first gripping animated sequence to the terrifying climax, every aspect of this Neo-Gothic psycho thriller is designed to raise the hackles of even the most seasoned of gamers. Gabriel Knight's riveting plot and deep, complex characters have been acclaimed by professional reviewers and adventure game connoisseurs alike. And when Gabriel Knight's rich compelling story is combined with the capabilities of multimedia, it crosses from adventure gaming into the realm of emotional interactive experience.



Written and designed by master story teller Jane Jensen, a cast of Hollywood actors had been hired for the voice overs, including Tim Curry (Gabriel), Mark Hamill (Mosely), Leah Remini (Grace) and Michael Dorn (Dr. John). Gabriel Knight had two sequels: The Beast Within (1995) and Blood of the Sacred, Blood of the Damned (1999). The music of each of the three games is composed by Jane Jensen's husband, Robert Holmes.



Collections and compilations

This title is also included in:


Best of Sierra: Limited Edition
German release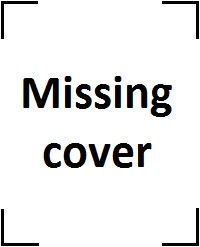 Best of Sierra Nr.1
German release

External links

- Gabriel Knight 1 at SierraHelp
- Gabriel Knight 1 at MobyGames
- Gabriel Knight 1 at Wikipedia