Richard Aronson
Tweet
Biography

Worked at Sierra from January 1991 until October 1997. Programmer and voice actor.

Voice acting credits:
- King's Quest 5: Cedric the Owl
- Ecoquest: The Search for Cetus: Superfluous
- Ecoquest 2: Lost Secret of the Rainforest: Sinchi the shaman.
- The Dagger of Amon Ra: A Laura Bow Mystery: John Bow and Rameses Najeer
- King's Quest 2: Romancing the Stones: Count Caldaur, Cedric

He was lead programmer of Conquests of the Longbow: Legend of Robin Hood, in which he also has a cameo under the name "Aaron".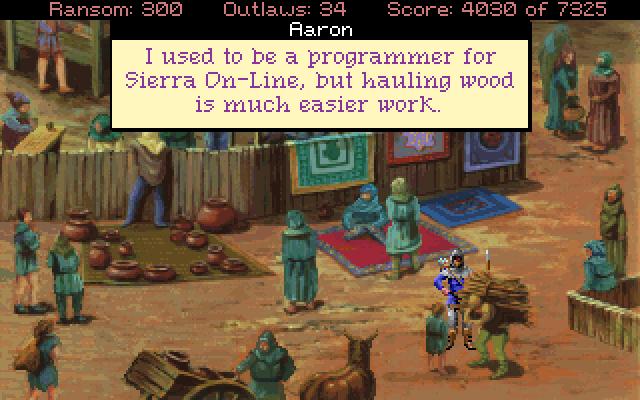 Richard worked at DeVry University (Phoenix, Arizona) as assistant professor from October 2008 until January 2011. From December 2010 to present he works as senior software developer at General Dynamics Information Technology in Sierra Vista, Arizona.



Credits