Denny Brauer
Tweet
Biography

From the Trophy Bass 2 Help file (1996):

Since starting professional tournament bass fishing full-time in 1980, Denny Brauer has established himself as one of the most respected anglers in America. His tournament success helped popularize the fishing techniques of "flipping" and "pitching." Brauer has won major tournaments on several top circuits for career winnings of well over $1,000,000. On the B.A.S.S. circuit, he has won eight tournaments, been named Angler of the Year (1987), and qualified for the B.A.S.S. Master's Classic 14 times.

For the past few years, Denny has been active as a seminar speaker, TV and radio show guest, and produced a book titled Denny Brauer's Winning Tournament Tactics. A former guide on Lake of the Ozarks in Missouri, where he still lives with his family, Brauer today spends much his free time testing and designing new products. He is presently working on new videos and books for release in the near future.


Credits
Front Page Sports: Trophy Bass 2 (1996-09-30)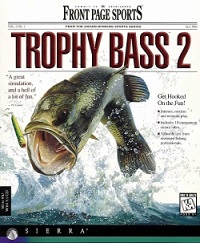 Bass Fishing Pros
Trophy Bass (1995-10-16)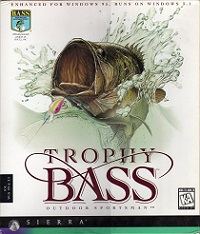 Bass Fishing Pros