Penny Berryman
Tweet
Biography

From the Trophy Bass 2 Help file (1996):

Penny Berryman is one of the most respected women on the professional bass fishing circuit. She has qualified for the Bass N' GALS Classic World Championship 19 times, and won the event in 1992. In addition to a 1995 win as the Bass N'GALS U.S. Invitational Champion, she's won or placed high in several other national championships, and finished in the money an astounding 80% of the time.

Penny Berryman's winning career began with initial fame as a professional water skier. She qualified for the American Water Ski Association Championship three times and was ranked 3rd in the nation when she moved on to professional fishing. In addition to her ongoing competitive fishing success, she's co-hosted ESPN's Sportman's Challenge, tours over 25 cities a year on speaking engagements, and has a column in the North American Fishing Magazine.


Credits
Front Page Sports: Trophy Bass 2 (1996-09-30)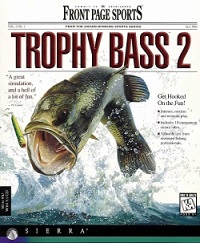 Bass Fishing Pros