Peter J. Lucas
Tweet
Biography

Peter J. Lucas, who's real name is Piotr Jozef Andrzejewski, was born June 2nd 1962 in Wrzesnia (near Poznan), Poland. He earned a master's degree in engineering, specializing in agricultural machinery, and became an award-winning singer, touring various music festivals throughout Poland. Peter wasn't interested in acting until after he became a popular award-winning singer in his native country. He spent much of his adolescence playing the accordion and guitar and singing ballads.

His rising popularity brought him to the attention of several entertainment professionals who encouraged him to perform in larger venues and to audition for roles as an actor. When colleagues suggested he might be more successful abroad, Peter traveled to England, where he did his first commercial for Bristol 7 West, playing a Polish spy. When he migrated to the United States in 1989, he immediately attracted the attention of film and television producers. Since his real name was hard to pronounce, he chose Peter J. Lucas as his stage name. Peter's acting career includes performances in numerous American and Polish TV series such as Officers (Oficerowie); Wanted; ER; Crossing Jordan; Alias and Chicago Hope.

Peter Lucas played the role of Baron Friedrich Von Glower in Gabriel Knight 2: The Beast Within.



Credits
Gabriel Knight 2: The Beast Within (1995-12-21)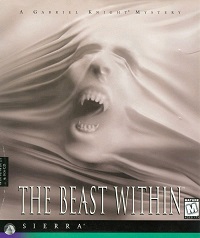 Acting - Lead role