Police Quest I: In Pursuit of the Death Angel (VGA)
Tweet
General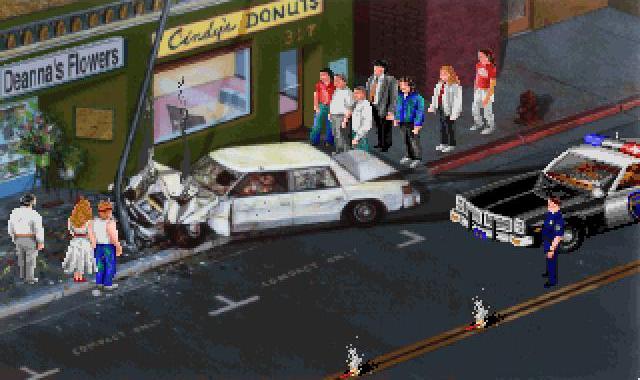 Police Quest casts the player as Sonny Bonds, a 15 year veteran police officer in the fictional town of Lytton, California. Assigned to traffic duty, Sonny investigates what appears to be a simple car crash but turns out to be a homicide. Sonny continues to give a traffic violation citation, single-handedly face a tough gang of drunken bikers, and make a DUI arrest. As the game progresses, he goes from patrol to temporary narcotics detective and finally takes on an undercover operation, tracking "The Death Angel", a murderous drug dealer named Jessie Bains. Sonny is assisted by "Sweet Cheeks" Marie, his former high school sweetheart who is now working as a prostitute. Jessie Bains' drug business has found its way into Lytton's school and one of the victims of an overdose is the daughter of Jack, a colleague of Sonny at the police department.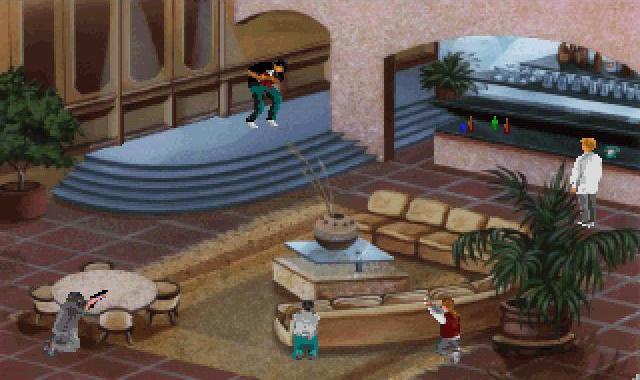 Like other remakes in Sierra's Quest and Larry series, also the original Police Quest: In Pursuit of the Death Angel, designed by Jim Walls in 1987, was remade with the SCI engine and VGA graphics. Jim had left Sierra shortly after the release of Police Quest III and was therefore not involved in the development of this remake. Several of the locations of Police Quest 3 are however reused in this game, such as the outside view of the Lytton Police station, the evidence room and the courthouse. The game was produced by Tammy Dargan, who produced an episode of the TV-show America's Most Wanted in 1990, and later wrote and designed Police Quest: Open Season and Police Quest: SWAT.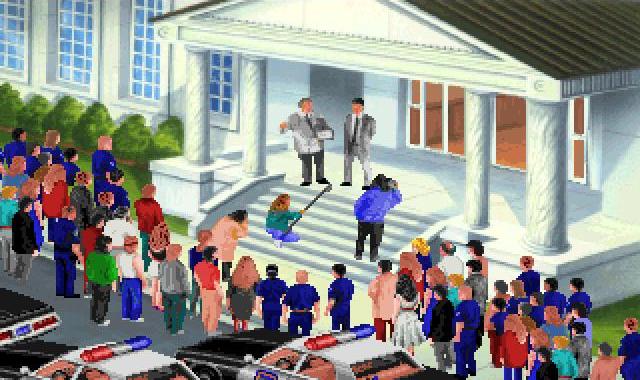 Of all Sierra classic adventure games, Police Quest stands out as one of the most realistic games, where following exact police procedure are required to be able to complete the game. The game was in fact used as a real police training tool.
This game was made for DOS with Sierra's SCI engine and VGA graphics and a point-and-click interface. It also was re-released many times in various Police Quest collections.



Collections and compilations

This title is also included in:



External links

- Police Quest 1 (VGA) at SierraHelp
- Police Quest 1 (VGA) at MobyGames
- Police Quest 1 at Wikipedia