Peter Ledger
Tweet
Easter Eggs
Conquests of Camelot: The Search for the Grail (Egg id: 419)

At the dock in Southampton, type "LOOK NAME" and it responds "It is Greek for Kristi". If you then type "LOOK KRISTI", the response is "Peter loves Christie and Christie loves Peter and that is all you need to know.". Clearly a reference to designers Christy Marx and Peter Ledger.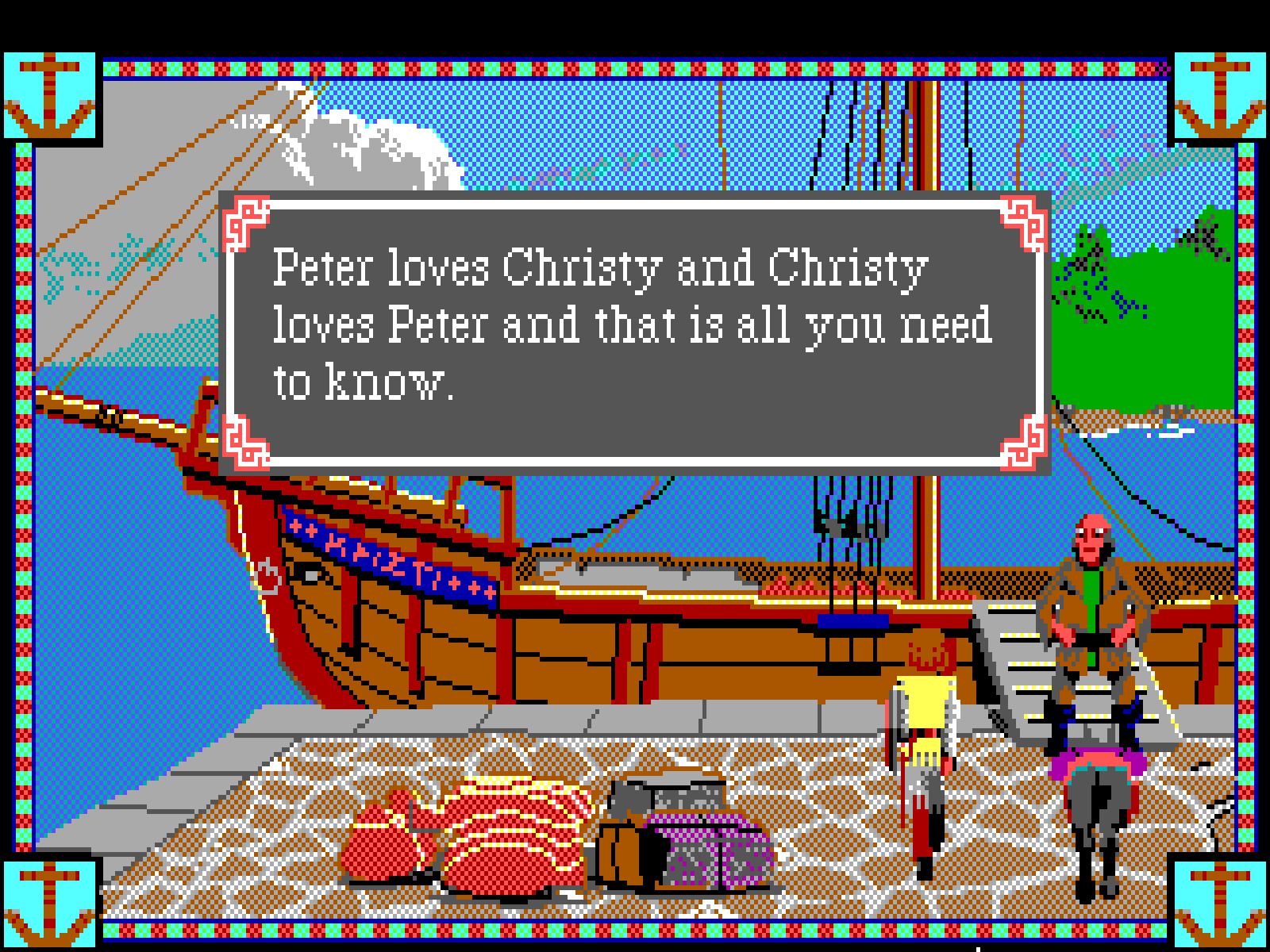 Quest for Glory II: Trial by Fire (Egg id: 339)

Peter Ledger's Merlin

In the WIT's entrance hall, look at the portrait of Merlin for a reference to Conquest's of Camelot and the game's artist Peter Ledger.